The original review can be found here:
http://www.nottinghampost.com/Review-Bastille-Rock-City/story-20027369-detail/story.html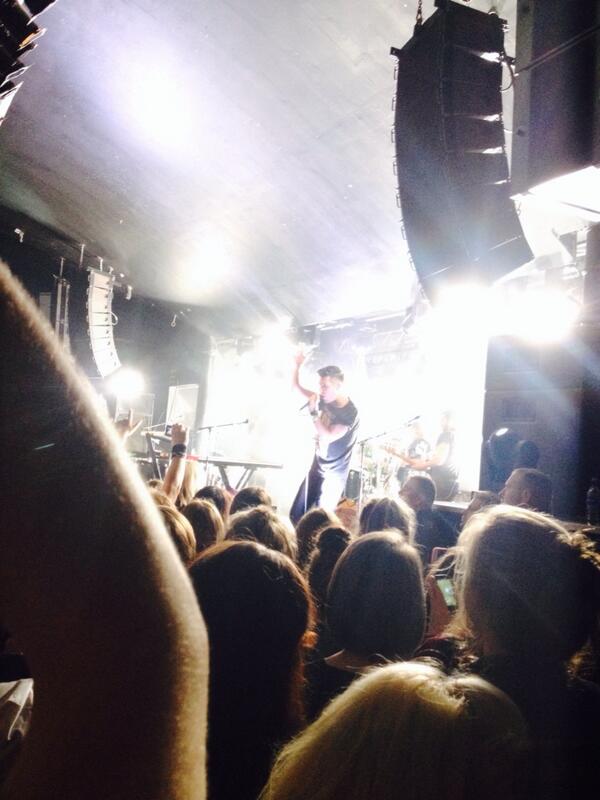 With another sold-out tour under their belt, Bastille returned to Nottingham for a third time this year.
The quartet from London made another stop at Rock City last night after huge demand from their second tour earlier this year.
Supporting act Clean Bandit made a great job of warming the crowd – with their pop/dance songs, leading to an outbreak of boogieing from the audience. The unique use of cellos and violins was refreshing to see.
However, as soon as Daniel Smith jumped onto stage (literally) the crowd came alive with excitement and the band processed to open with their second single 'Bad Blood'.
Even Daniel seemed to be enjoying himself – as he processed to jump around the whole stage whilst encouraging the crowd to head bang to the beat.
Usually, I am not blown away by the lighting of a set – however, this is a very different case for tonight.
The lights were set in perfect timing with the hits of the drum and the beat of the song, and I really found it added to the crowd's experience.
The set list had a good mixture of singles from their album 'Bad Blood' album – including Things We Lost in the Fire and one of their oldest songs Daniel in the Den, which they admitted that they've been neglecting on the tour.
Bastille even performed City High's 'What would you do?' and the audience embraced this, dancing away to the beat.
The audience was in for a treat, as Daniel announced that he would be playing three new songs for the Nottingham crowd.
'Campus', 'Blame' and 'The Draw' were all a hit with a crowd, even if they didn't know any words to the song.
After returning for an encore, the crowd were treated to their third single 'Flaws' where Dan processed to walk across the balcony which the crowd loved.
Finishing the set is their most-well known single 'Pompeii' and even after the song was finished, the crowd was still chanting the familiar beat.
I was absolutely blown away with Bastille's performance and his dedication for making the crowd having a good time; something of a rarity these days.