My Darlings,
I just wanted to inform you on some
Exciting
news!
Firstly, for those who don't follow me on Twitter or Facebook,
I GOT BEYONCE TICKETS!!
YES! I get to see the Queen B in all her glory on the 26th of April with my lovely little sister!
And, what's better?
I am also writing a review for The Nottingham Post, which is the regional paper in Nottingham, on the show! EEEEEK!!!
Secondly,
I am going to Y Not Festival!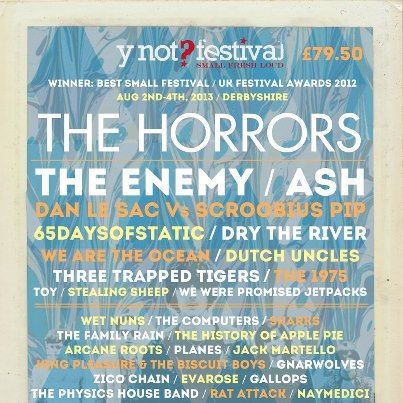 The Nottingham Post are sending me to the festival to review! and I get to take my lovely journalist friend Stephanie Mulholland aka
Thoughts of a Wannabe Journalist
, so stay tuned for that and visit her blog!
Although this is overwhelming, I will definitely still keep up with the blog - sharing all my beauty tricks and fashion finds!
Thank you guys
Lauren
xoxo